Youth Led Innovation Lab: A platform to showcase the talent and new ideas of the marginalized youth around Bangladesh.
Nine business ideas and plans of the marginalized youth groups of 3 districts in the country have been displayed in front of corporates and Govt. officials and won a total of 2 lacs and 25 thousand BDT. The competition called 'Youth Led Innovation Lab' was organized by the international development organization Save the Children in Bangladesh and corporate company BSRM among the youth of Dhaka, Chattogram, and Satkhira districts. The 1st, 2nd, and 3rd winners were selected through a final competition and Gala event on Monday at Radisson Blu Dhaka Water Garden Hotel. The team from Satkhira- 'Hongsho Rajyo' won the 1st position and 1 lac Taka innovating the business model of producing organic eggs and meat from different species of duck.

The idea is to eliminate malnutrition in Satkhira by delivering nutritious foods at a low cost. They will raise different species of ducks on the farm by feeding organic feed like rice, snails, algae, maize, etc. Instead of food with chemicals, they will get meat and eggs in the organic method. Also, they are planning to make organic fertilizer with horse droppings. Dhaka's 'Grow with Green' is in 2nd position, they won 75 thousand Taka and the team from Chittagong 'Road to Green' won 50 thousand Taka from 3rd position.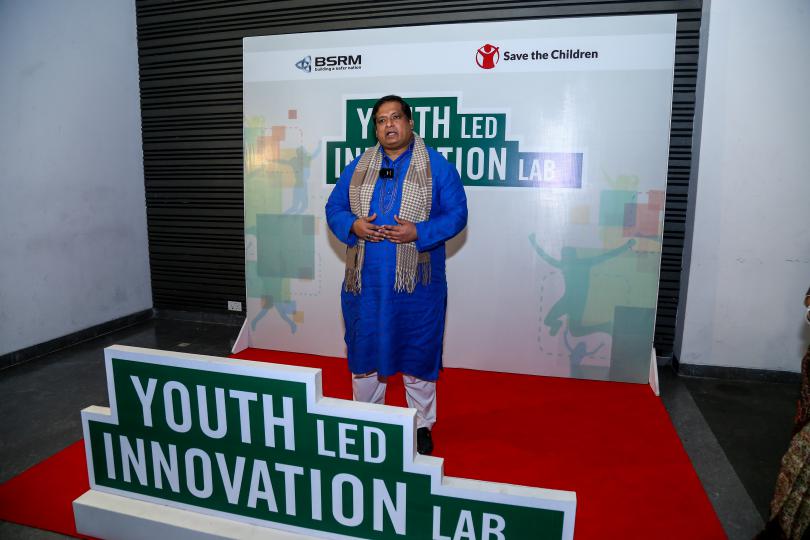 Mr. Md. Zahid Ahsan Russel, MP, State Minister, Ministry of Youth & Sports was present as the Chief Guest at the Gala event. He said to the youth, "In all your efforts and initiatives, the Govt. is ready to support you. I am overwhelmed by your ideas and innovations. Our Ministry is ready to work with you." The competition began with the announcement in and around the Save the Children's project area in the 3 districts. In each district, young people between the ages of 16- 24 had sent their team-based plans to Save the Children and a three-day workshop has been conducted in each of the districts to select champions from each area. In the workshop, local government officials, private sector representatives, and experts working in the field of social enterprise selected a total of 9 business plans from 3 districts. The 9 teams are Dhaka- Inspiring Yellow, Organic Shar House and Grow with Green; Chattogram- Road to Green Miles, Udayon (Bij Bank) and Shopner Bazar; Satkhira- Poribesh Bondhu, Hangsho Rajjo, and Adarsha Dairy.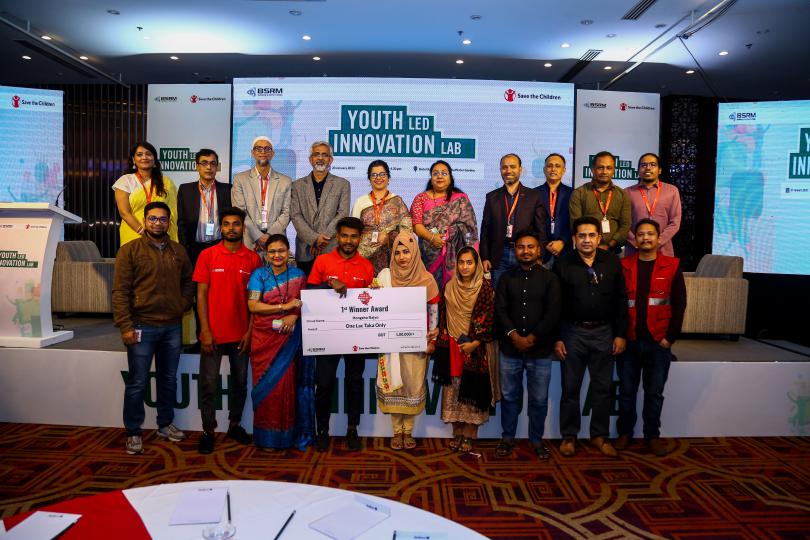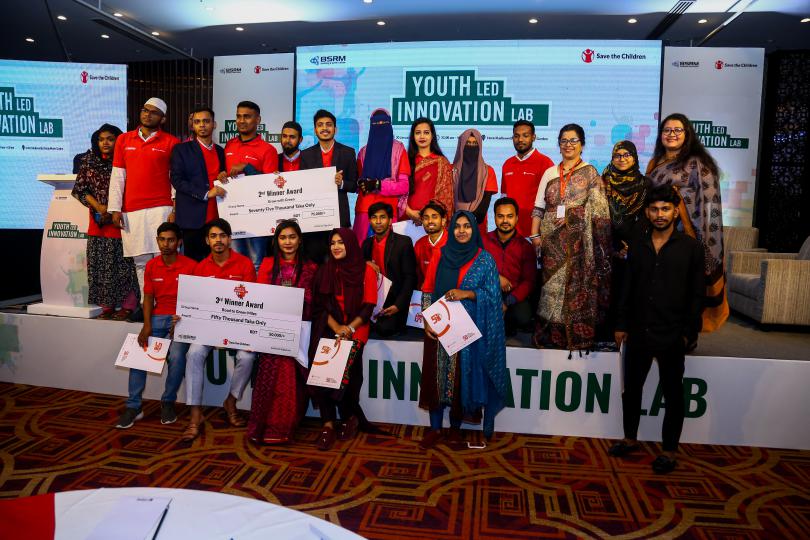 On 22 December, a 'boot camp' was held in Dhaka with these 9 teams, where their plans were re-mentored. Along with Save the Children's experts, officials from government agencies and private companies also mentored the teams through a workshop who had given plans related to their respective sectors. On Monday at the Gala event, the winning teams at the district level presented their plans to the judges including government officials, staff from international donors, businessmen, youth development experts, and engineers. After the presentation, each team described their plans in one minute. Then the jury decided on the final three winners. Ruhi Murshid Ahmed, Advisor, Corporate Social Responsibility; BSRM felt that the Youth Led Innovation Lab is a great platform to showcase the talent and new ideas of the marginalized youth. "This platform also allows them to network and make new contacts," she said.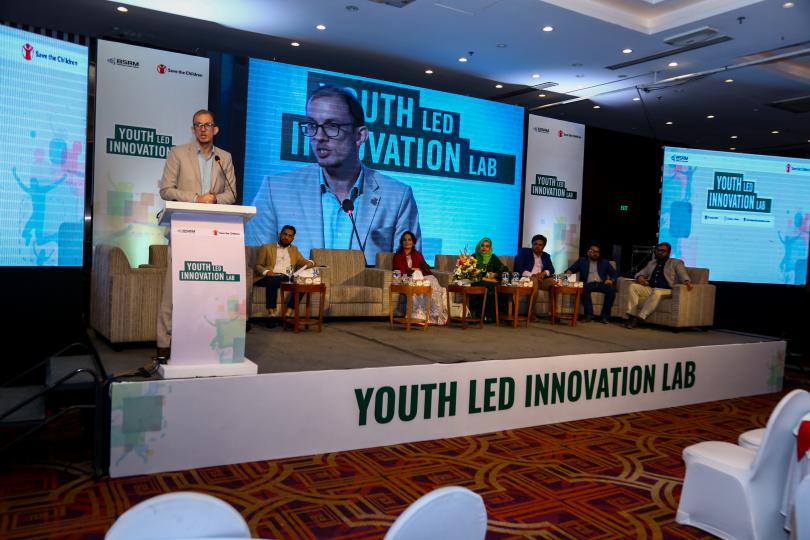 The event was attended by guests Azharul Islam Khan-DG (Grade-1), DYD, Onno van Manen - Country Director, Save the Children in Bangladesh and Tania Sharmin - Director, Child Poverty Sector, Save the Children in Bangladesh. Also present were Bitopi Das Chowdhury - Head of Corporate Affairs, Standard Chartered Bank Bangladesh; Syed Rashed Al Zayed - Senior Economist, World Bank; and Md Azam Uddin – Additional Deputy Director, Directorate of Agricultural Extension.