Violence is never the way: End Corporal Punishment
"End corporal punishment" is a powerful movement and advocacy effort aimed at eradicating the use of physical force or violence as a means of punishment, particularly in educational and child-rearing settings. By promoting alternative disciplinary methods based on non-violence, empathy, and positive reinforcement, the well-being and rights of children can be safeguarded.
Save the Children Bangladesh, a leading organization dedicated to child rights, has taken up the challenge of ending corporal punishment in the country. Employing diverse strategies and interventions, including advocacy and awareness campaigns, Save the Children Bangladesh is raising awareness about the detrimental effects of corporal punishment on children and advocating for alternative disciplinary approaches. Collaboration with policymakers, government agencies, schools, and communities lies at the heart of their efforts, driven by the firm belief that "Violence is never the answer."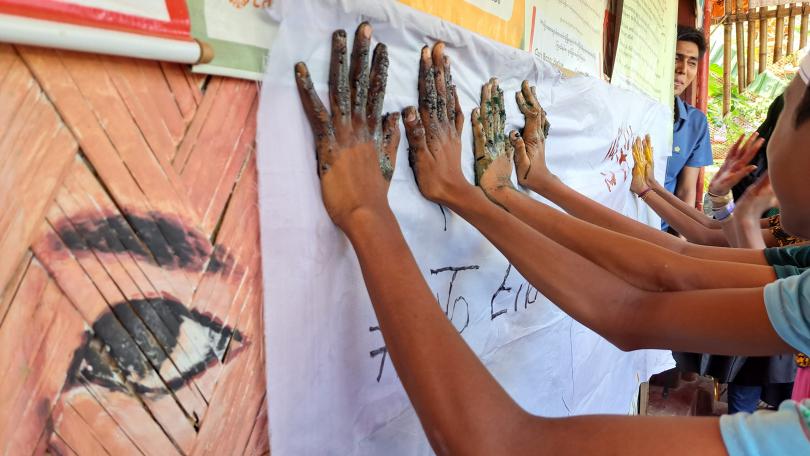 One of the key initiatives undertaken by Save the Children Bangladesh is the implementation of comprehensive training programs and workshops for parents, teachers, caregivers, and community members. These programs promote positive discipline techniques as part of a non-violent approach to parenting. By equipping individuals and communities with knowledge and skills on effective parenting, non-violent discipline, conflict resolution, and child rights, Save the Children Bangladesh empowers them to abandon corporal punishment. Their guiding principle is that peaceful parenting makes a peaceful world. Collaboration is at the core of Save the Children Bangladesh's work. The organization actively joins forces with government agencies, civil society organizations, schools, and other stakeholders to establish a united front against corporal punishment. Together, they develop and implement child protection policies and mechanisms that promote alternative disciplinary methods. By engaging communities through dialogues, awareness sessions, and campaigns, Save the Children Bangladesh fosters open dialogue, shares vital information, and drives behavior change at the grassroots level. Furthermore, they advocate for legal reforms to ban corporal punishment in schools and homes, aligning national laws and policies with international conventions and standards that safeguard children's rights.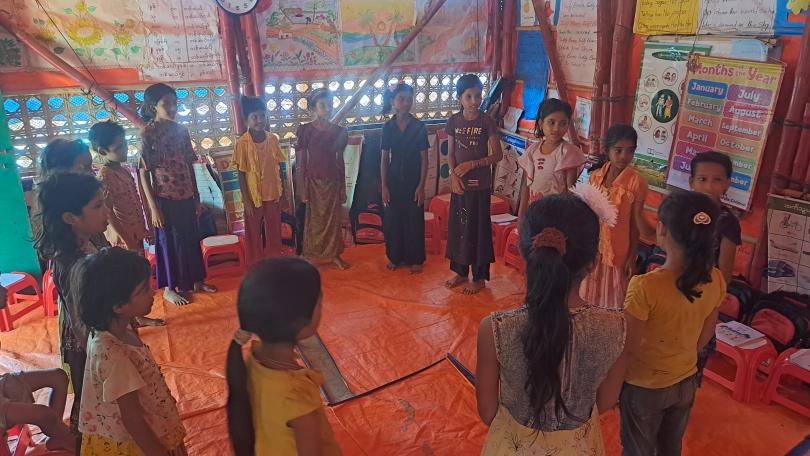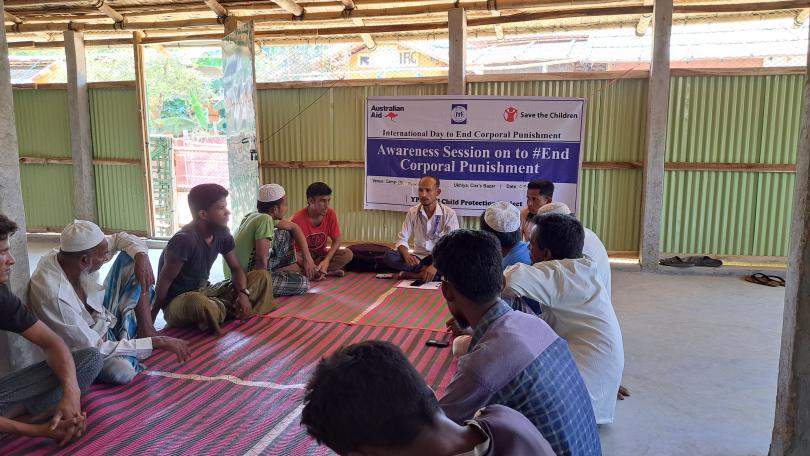 In a remarkable show of commitment to the cause, Save the Children Bangladesh's partner organization, YPSA (Young Power in Social Action), organized awareness sessions and a rally to celebrate the International Day of End Corporal Punishment at FDMN/Rohingya refugees Camps. YPSA, operating under the AHP-DFAT ||| funded project, is an instrumental ally in the Rohingya response, focusing on addressing the needs and rights of FDMN/Rohingya refugees in Bangladesh. Save the Children and YPSA have formed a strong partnership to ensure the protection and well-being of Rohingya children. The collaborative efforts include the provision of safe spaces, psychosocial support, education, and recreational activities, all aimed at helping children recover from the traumatic experiences they have endured.
To commemorate this significant day, YPSA organized awareness sessions, and meetings with community members, teachers, and protection workers, along with rallies across various Rohingya camps. These activities foster dialogue, encourage community participation, and raise awareness about the harmful impacts of corporal punishment. Save the Children Bangladesh and YPSA stand together, united in their determination to end corporal punishment and create a safe and nurturing environment for children. They invite all individuals, organizations, and communities to join hands in support of this critical cause, ensuring a brighter future for children in Bangladesh and beyond.