Stakeholders Applaud Success of Suchana Programme
August, 27; Dhaka: The findings from the University of Sussex's Institute of Development Studies (IDS) survey on the final evaluation and impact of Suchana programme data shows that child stunting significantly dropped from 50% at midline to 20% at endline over three years. IDS found strong evidence that the Suchana programme has contributed in a sustainable and meaningful way to addressing many of the immediate, underlying, and basic drivers of stunting. Moreover, exclusive breastfeeding among children 0-5 months increased from 60% at baseline to almost 90% at endline. Additionally, the proportion of children aged 12-23 months who consumed at least four food groups increased from 12.5% to 35% at endline, meeting their minimum dietary diversity. In 2022, Suchana conducted a large-scale evaluation on all four cohorts of the programme. which endeavoured to assess the effectiveness of the programme with regards to how the Suchana's objectives were met. The evaluation provides robust, evidence-driven, and transferable recommendations for future programmes and policies in Bangladesh and beyond. Institute of Development Studies (IDS) at the University of Sussex in collaboration with Development Research Initiative (dRi) conducted the final evaluation. The purpose of the evaluation is to provide an assessment of the development contribution of Suchana and inform replication of best practices by government and other relevant stakeholders. In a results dissemination seminar organised by Save the Children in Bangladesh on Sunday, the results of IDS' evaluation survey to assess impact of the Suchana programme from phase 1 and phase 4 were presented to the government officials, development partners, key stakeholders, and policymakers. Households' involvement in on-farm and off-farm income generating activities (IGA) remained high even after the programme had ended (about 80% of them were still involved at the time of the final survey). Suchana empowered women with regards to childcare, nutrition, and health seeking behaviours. Empowerment was facilitated through women's active introduction to and participation in IGAs from home, their ability to produce food of their own choice independent from male purchasing decisions and markets, their increased financial autonomy and ability to take joint financial responsibility and through increased infant and young child feeding practices and health knowledge and the perceived self-efficacy to act on it. Similarly, for adolescent girls, endline evidence shows that the proportion of adolescents who do not know any single consequence of early marriage dropped from 24% to 3% and the proportion of adolescents who cannot mention one single consequence of early pregnancy fell from 38% to 3.5%. There is also other evidence on the importance of Suchana activities for adolescents: 86% of adolescents visit the adolescent club developed by Suchana, 78% received life skills training by Suchana and 92% received nutrition training by Suchana (across all phases). Regarding outcomes, 85% of adolescents declare that their opinion is important to their family and about one-third are involved in any IGA. Dr Inka Barnett delivered the presentation on the findings from the evaluation as conducted by IDS. This was followed by a presentation by a Q&A session on the findings of the survey.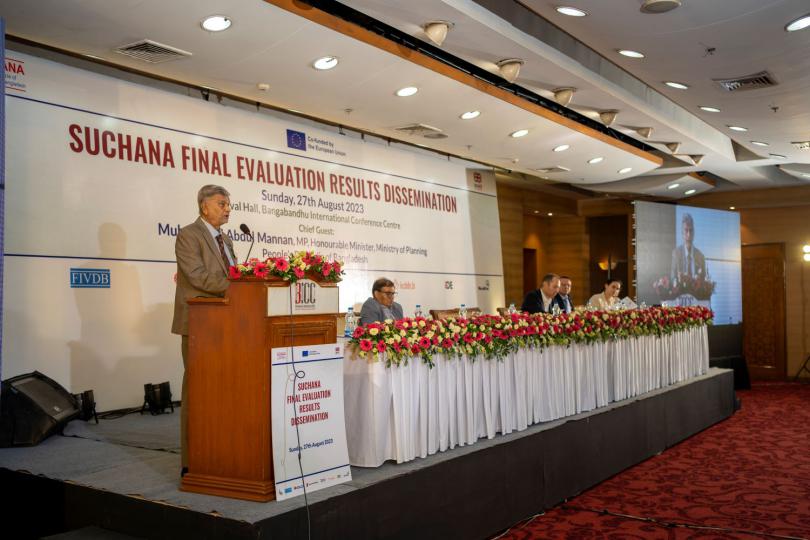 Honourable Minister Muhammad Abdul Mannan MP, Ministry of Planning, Government of Bangladesh was present at the event as Chief Guest. He highlighted upon the remarkable reduction of stunting achieved by the programme and acknowledged that this is a national trend supported by Bangladesh Bureau of Statistics. Bangladesh is moving forwards towards achieving many development goals and people no longer go to bed hungry due to the improvement in food security. But there remains inequality in income and this is the next big challenge to tackle. Special Guest Dr Nahid Rashid Secretary, Ministry of Fisheries and Livestock echoed the words of the Minister that income inequality must be addressed but this is not the sole responsibility of one ministry but requires collective collaboration from all sectors of the government as well as development partners and private sector. She also highlighted that food consumption and behavior needs to be changed so that people in Bangladesh are enrouaged to eat more animal source protein and not rely heavily on rice and grains. By doing this, they can maintain a balanced and diversified diet. Special Guest Md. Ismiel Hossain ndc, Secretary, Ministry of Food reiterated the points made by Dr Nahid Rashid in that there needs to be a study on food knowledge and to shift behaviours on food consumption to move towards more balanced diet that is not car heavy and incorporates more vegetables and fruits. This approach to food diversification requires multisectoral collaboration between all GoB and non-GoB. Special Guest Matt Cannell, Deputy High Commissioner and Development Director, British High Commission said that development is a about a diverse mix of organisations coming together to make the lives of the most vulnerable better. International development has seen tremendous progress including reduction of poverty and improvements in maternal health, but still the SDGs are off track, and all the targets are unlikely to be achieved by 2030. Undernutrition has both health and economic repercussions which highlight how important it is to tackle this chronic issue. One proven approach is to educate adolescent girls and women and give them the power to make decisions about the food they eat and cooked for their family. Data and evidence from programmes such as Suchana are important for the government when they are developing practical applications to tackle development issues.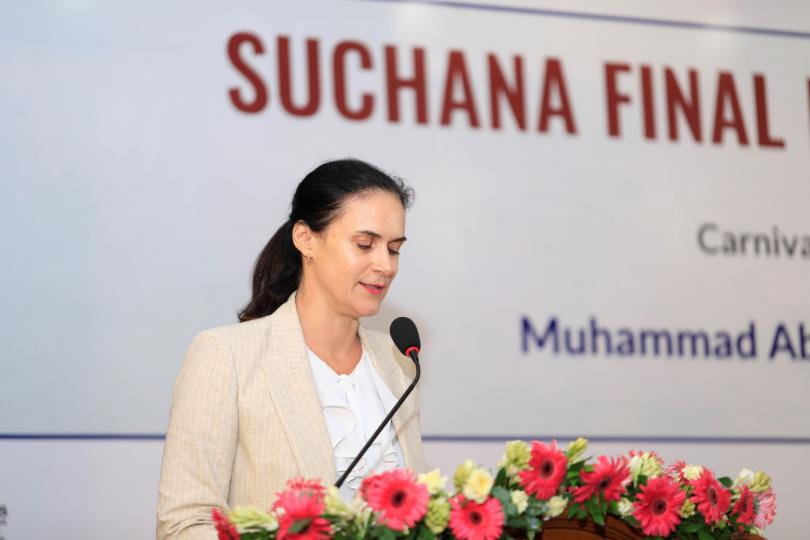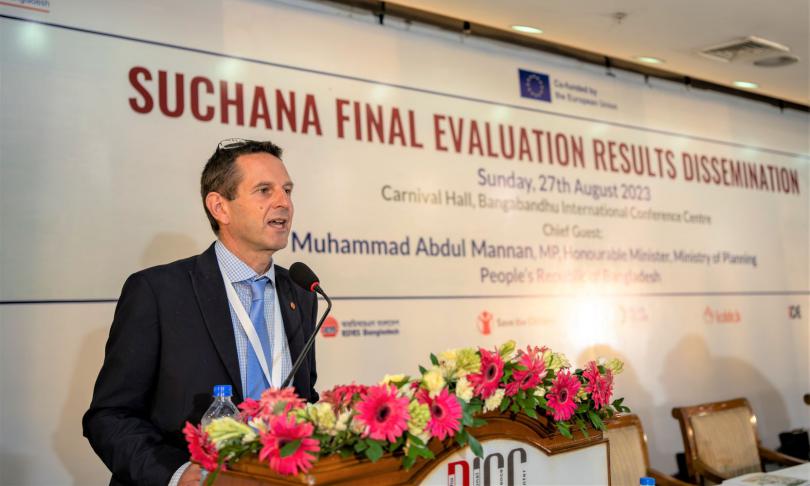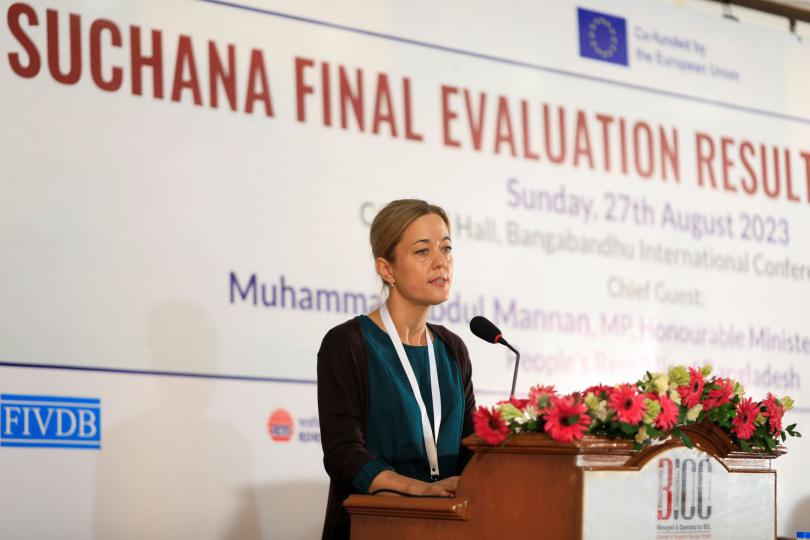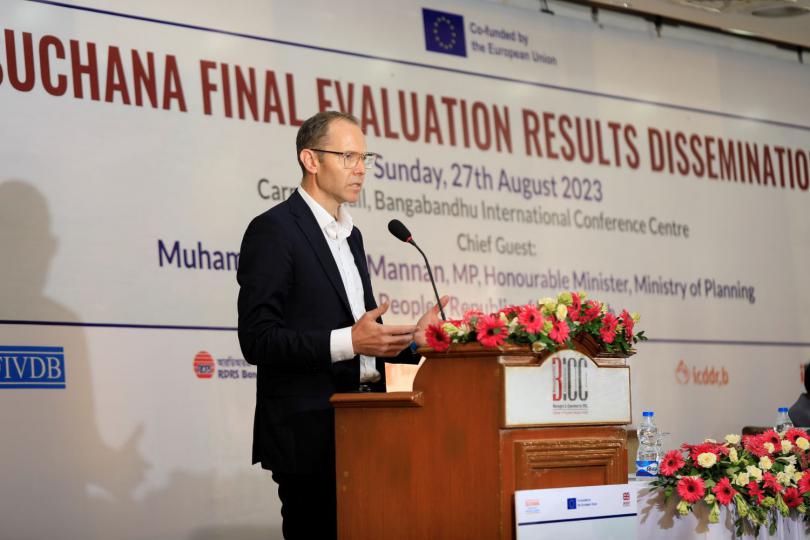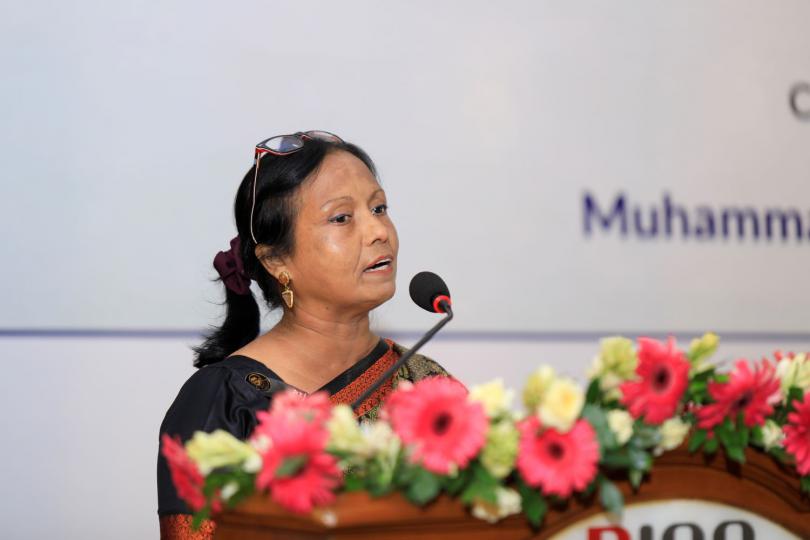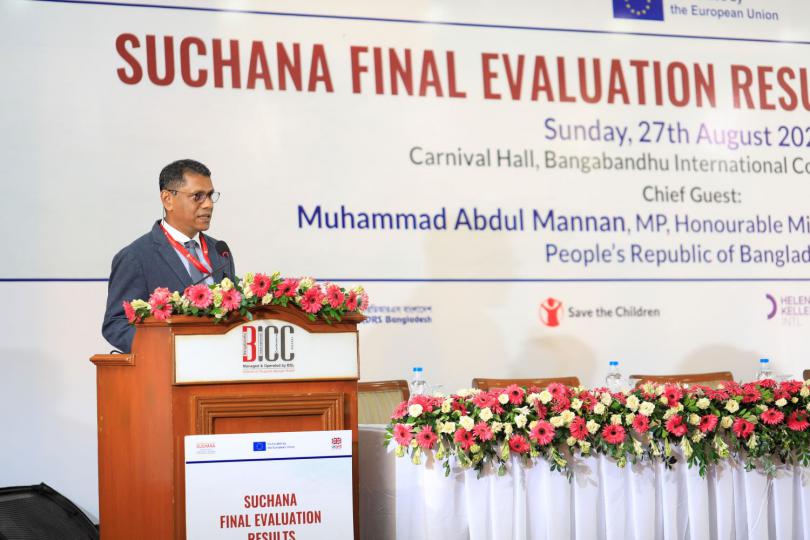 Special Guest Jurate Smalskyte Merville, Counsellor, Team Leader, EU Delegation to Bangladesh said stunting reduction requires a multisectoral cooperation and concerted efforts from all stakeholders involved. The Suchana programme was successful due to the active engagement of the consortium partners and donors, as well as the eight ministries that Suchana works with and the respective extension departments. Adam Berthoud, Executive Director, Global Programmes, Save the Children UK delivered the welcome address. Other notable guests include Dr Hasan Shahriar Kabir (Director General, Bangladesh National Nutrition Council); Md. Momtaz Uddin ndc (Director General, [Additional Secretary], Food Planning and Monitoring Unit, Ministry of Food); and Dr Md Emdadul Haque Talukder (Director General, Department of Livestock Services).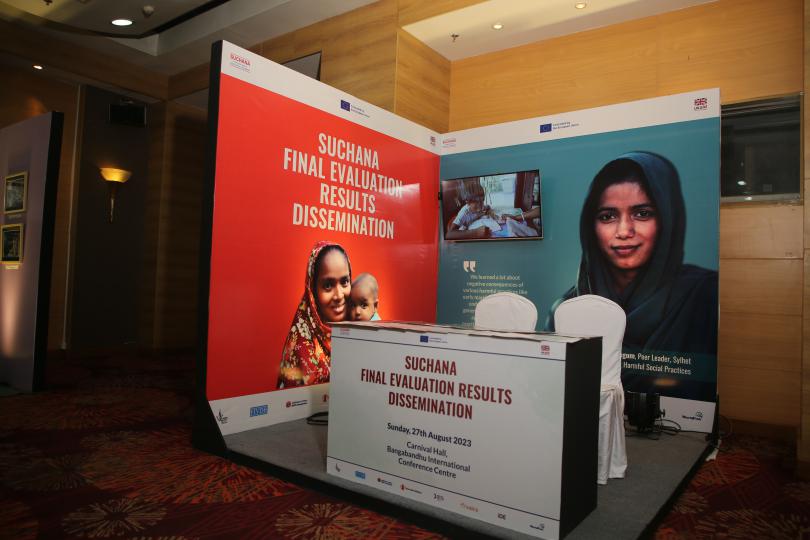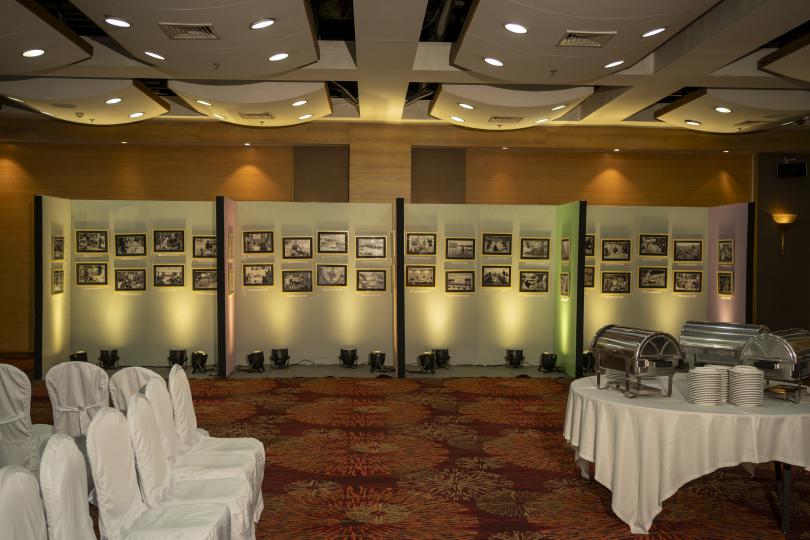 ABOUT SUCHANA Since August 2015, Save the Children in Bangladesh has been implementing "Suchana- Ending the cycle of undernutrition in Bangladesh" one of the largest food security and nutrition programmes. It is funded by the European Union (EU) and Foreign, Commonwealth and Development Office (FCDO) and it is a consortium of seven members. Suchana targeted 235,579 households and 1.4 million programme participants living in the 20 upazilas and 157 unions in Sylhet and Moulvibazar district. It is currently in its replication phase in Sunamganj and Habiganj. The Suchana programme will formally end in December 2023. Working in partnership with the Government of Bangladesh, the Suchana consortium is led by Save the Children, and consists of seven consortium members offering a range of specialised programme and technical expertise: Helen Keller International, World Fish, International Development Enterprise (iDE), Friends in Village Development Bangladesh (FIVDB), Center for Natural Resource Studies (CNRS), Rangpur Dinajpur Rural Services (RDRS), along with research partner icddr,b.