Save the Children in Bangladesh's PHCC Provides Critical Maternity Services During Cyclone MOCHA
Save the Children in Bangladesh's PHCC was one of the healthcare facilities in the Rohingya Response which remained open around the clock during the critical hour of Cyclone MOCHA with its experienced crew. Even on the day of the MOCHA bashed, 4 deliveries were conducted at the PHCC Maternity Unit without a hitch.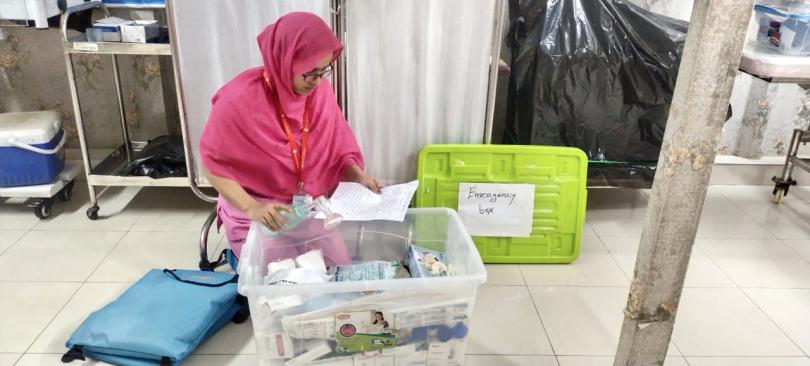 The PHCC Maternity team received referrals of delivery cases from other camps because service wasn't available there during the crisis. Ambulance drivers from various actors communicated with the PHCC focal and made sure the referral to ensure safe delivery in PHCC. The team made sure that the mother and newborn were safely discharged and returned home.